For today's education leaders and educational institutions, finding the right law firm can be tricky. They need legal partners who can guide them through increasingly complex regulatory environments, help them anticipate and avoid potential legal problems, and provide cogent, dedicated representation – all while remaining sensitive to the sector's unique needs.
For many educators in the Lehigh Valley and Pennsylvania, KingSpry is just that law firm. Our highly experienced team of education law attorneys works with K-12 and higher education administrators to find practical, legally sound responses to the challenges they face every day. In addition, KingSpry attorneys focus on helping educational institutions achieve their management goals, while emphasizing proactive strategies and vigilance to prevent legal problems before they occur.
KingSpry guides educational institutions through policy development and dispute resolution, as well as negotiation, arbitration, investigation services (Title IX, Title VII, codes of conduct/breaches of policy) and litigation in state and federal courts and before administrative agencies. Regardless of the task, our attorneys are committed to providing the highest possible quality of service while remaining both cost-efficient and responsive to client needs.
A Unique Commitment to the Education Community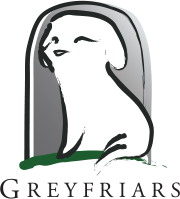 KingSpry's commitment to Pennsylvania's education community doesn't end at representation and consultation. We are dedicated to helping educators understand the intricacies of the constantly shifting legal landscape in order to defuse potential issues long before they reach a courtroom or arbitrator.
As such, we regularly offer education law seminars, training sessions and workshops at our Greyfriars Institute. In addition, our attorneys provide interpretations of education law developments and practical advice in our blog and in the School Law Bullets newsletter.
For a reference chart of policies for Pennsylvania schools, click here.
KingSpry: Legal Partner to Pennsylvania's Educational Institutions.
Click here
to contact us today.