Super Lawyers is a rating service of outstanding attorneys who have attained a high degree of peer recognition and professional achievement. Honorees are listed in the June 2023 issue of Pennsylvania Super Lawyers and at www.superlawyers.com.
Meet Our 2023 Super Lawyers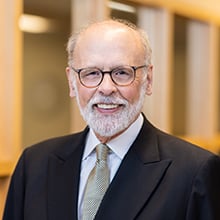 Donald F. Spry, II (Family Law) is a founding member of the firm. He chairs the Family Law Practice Group and is also a member of the Education Law Practice Group. As a Pennsylvania Bar Institute faculty member, he lectures frequently on family law and also lectures on education law for other organizations. He has written materials for PBI as well as for other seminars and has been a frequent guest on the television show American Law Journal.
A graduate of Moravian College, Mr. Spry earned his Juris Doctorate from University of Pittsburgh School of Law. In 2019, he was honored as a distinguished graduate of Moravian College at their Night of Stars event.
John E. Freund (Schools and Education) is a founding member of the firm and the chair emeritus of KingSpry's education law practice group. Mr. Freund is one of Pennsylvania's most experienced practitioners in education, employment, civil rights, and issues that affect local government and their insurers. As a leading education law attorney, Mr. Freund regularly represents public schools, private schools and colleges on a wide range of legal concerns in state and federal courts, administrative agencies and special education due process matters. He also serves as counsel to various regional and national educational organizations.
Mr. Freund graduated cum laude from Princeton University and received his Juris Doctorate from Villanova University, where he was a member of the Villanova Law Review and winner of the Reimel Moot Court Finalist Award. In 2014, he received the Pennsylvania School Board Solicitors' Association President's Award for Distinguished Career Achievement to School Law, and Mr. Freund has been named a Super Lawyer every year since 2007.
Alan S. Battisti (Insurance Defense and Litigation) is chair of the law firm's Litigation Practice Group. As a litigator, Battisti reviews records, contracts and evaluations to help minimize liability, responsibility and damages. Most of us hope to never need the courtroom, but should an issue warrant, Battisti is a fierce advocate in hearings and trials.
Prior to KingSpry, Mr. Battisti was a director of a regional insurance law firm and served a tenure as assistant solicitor of Northampton County where he litigated civil matters on behalf of the County as well as the Departments of Human Services, Children, Youth and Families, Mental Health & Mental Retardation, the Area Agency on Aging, and Gracedale, the county nursing home.
Mr. Battisti earned his Juris Doctorate from the Dickinson School of Law and his B.B.A. from Temple University. He serves as a board member for the Figure Skating Foundation, Inc and the Bach Choir of Bethlehem.
Kirby G. Upright (Estate Planning and Probate) is chair emeritus of the firm's Estates/Trusts Practice and holds a Masters of Laws (Taxation) as well as being a certified public accountant. Mr. Upright takes particular pride in having been elected a Fellow in the American College of Trust and Estate Council (ACTEC), a prestigious organization to which only attorneys who meet certain exemplary standards are invited. He is one of only three attorneys in northeastern Pennsylvania and approximately 1500 ACTEC Fellows in the U.S.. Mr. Upright is a frequent lecturer on matters of estate planning and administration and regularly serves as a faculty member of and has authored many articles for the Pennsylvania Bar Institute as well as other professional organizations. He is the past chair of the Real Property, Probate and Trust Section of the Pennsylvania Bar Association, and an Accredited Estate Planner by the National Estate Planning Council.
A graduate of The Pennsylvania State University, Mr. Upright earned his Juris Doctorate from Akron University School of Law and a Master of Law degree in Taxation from Temple University School of Law.
Our 2023 Rising Stars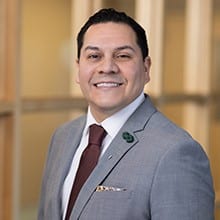 Jonathan M. Huerta (Schools and Education) is a partner with the firm, concentrating his practice in the areas of litigation and education law. He is chair of the firm's Local Tax and Assessment Appeals Group. He earned his Juris Doctorate from Pennsylvania State University, Dickinson School of Law and his Bachelor of Arts in Psychology with a minor in Business Foundations from the University of Texas at Austin.
Mr. Huerta is a member of the Executive Committee of the Greater Lehigh Valley Chamber of Commerce Board of Governors and a member of the board of the Cancer Support Community of the Lehigh Valley. He was named a "Future Leader of the Lehigh Valley" in 2019 by the Chamber's Excellence in Business Awards, a Lehigh Valley Business "Forty Under 40" honoree last year, and is a regional board member of the Pennsylvania School Boards Solicitors Association.
Taisha K. Tolliver Duran (Civil Litigation) concentrates her practice in insurance defense law and litigation. She also handles workers' compensation, unemployment, zoning issues and landlord tenant matters. She is a board member of Family Promise, a mentor with Generation Next and an adjunct professor with Rowan University. Prior to joining KingSpry, Ms Tolliver-Duran was also named a New Jersey Super Lawyer and she is named to the National Black Lawyers Top 100 list for 2022.
Ms. Tolliver Duran earned her Juris Doctor from Widener University School of Law where she was named Trial Advocacy's Best Advocate and served as Secretary of the Trial Advocacy Honor Society.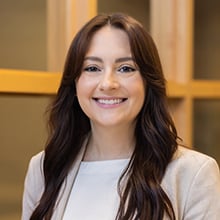 Alyssa M. Hicks (Schools and Education) concentrates her practice in general and special education law. She serves on the board of the Wilson Area Partners in Education Foundation and is the co-chair of Lehigh County's Young Lawyers Division as well as a zone chair for the Pennsylvania Bar Association's Young Lawyers Division. She is also a co-editor of the Pennsylvania Bar Association's award-winning quarterly publication, At Issue.
Ms. Hicks graduated cum laude from Widener University Commonwealth Law School where she received the Dean's Award, Outstanding Service Award, Best Oral Argument Award, and an Advocacy Certificate.