KingSpry congratulates Managing Partner Kristine Roddick and senior partner Jerome B. Frank who have been named to the list of Power 30 at Law by the editorial staff of Lehigh Valley Business.
The list was published in the June 21, 2021 edition of the newspaper and is available on their website at www.lvb.com.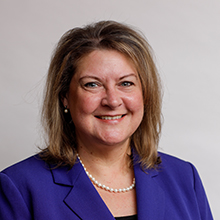 Kristine Roddick has been a partner at KingSpry and chair of the Special Education Law Practice Group since 2008. She has served in her current role as Managing Partner of the firm for nearly six years.
"Industry recognition is always wonderful, but in 2019, I was named a Zephyr Graduate of Distinction," she said, referring to the recognition awarded her by her alma mater, Whitehall-Coplay High School. "That honor meant a lot because it is important to always remember where you come from and be grateful for those things in life that help propel you toward your goals."
She has learned there is no such thing as failure. "Rather, there are teachable moments that take you forward, step by step, toward success," she said.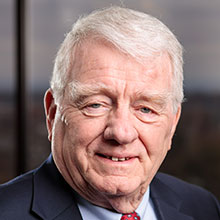 Jerome B. Frank is a partner with KingSpry who focuses his practice in business and real estate law. For more than 50 years, Frank told LVB, it has been his responsibility and honor "to provide the best legal services I possibly can for my clients, every client, every day."
Seeing projects spark and thrive is what he finds most gratifying, he said. Frank has represented Lehigh Carbon Community College for 51 years, as the institution has grown from a two-building campus into a regional community college serving Lehigh and Carbon counties.
In addition, for many years, he has served the Allentown Economic Development Corp. as it reclaimed and developed industrial and commercial properties in Allentown. Since 2012, Frank said, he has helped the Allentown Neighborhood Improvement Zone Development Authority "reimagine and revitalize Allentown's downtown and riverfront areas."
In their free time, he and his wife, Sally, love to travel. "We try to explore as many parts of this country as we can," Frank said.