KingSpry congratulates partner Dorota Gasienica-Kozak who has been invited to present "Child Custody Evaluations: Everything You Need To Know to Effectively Prepare and Advocate for Your Client" for member of the Bar Association of Lehigh County.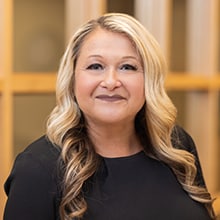 The workshop will be held on November 14 and offers Continuing Legal Education (CLE) credits for participants.
The training will provide actionable guidance to family law professionals regarding psychological interventions and evaluation (including, but not limited to : custody evaluations, psychological evaluations, coparenting counseling, reunification therapy).
Mrs. Kozak is a family attorney with KingSpry and chair of the firm's Adoption and Assisted Reproductive Technology Law Practice Group.
For more information, please visit the Bar Association website. http://lehighbar.org/cle-seminars/cle-seminar-schedule/