KingSpry is proud to announce that Attorney Dorota Gasienica-Kozak has been named a Fellow of the Academy of Adoption and Assisted Reproduction Attorneys ("AAAA").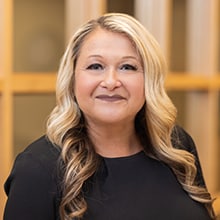 Attorney Kozak is a partner with the Bethlehem-based law firm KingSpry and chair of the firm's Adoption/ART law practice group.
"I found my true calling in adoption and assisted reproductive technology law," Kozak says. "Both bring the dream of parenthood to life, but the process can feel complicated at times. In my practice, we work to manage the complexities of the process to make the journey as seamless as possible so my clients can focus on what matters – becoming a family."
AAAA provides a credentialed presence in the law of family formation and is the largest professional organization of its type dedicated to advancing the security of children through permanent adoption, the protection of children through safe and secure foster care with appropriate permanency planning, and the recognition of intended parents as legal parents for those using modern technology to build families through assisted reproductive technology.
Located around the globe – including the United States, Canada, Australia, Argentina, Ireland, Israel, Spain and the United Kingdom – Fellows of AAAA are considered legal thought leaders and are a highly-vetted, experienced group. AAAA Fellows like Attorney Kozak use best legal practices and have helped thousands of clients through their family building journey.
Attorney Kozak/s induction into AAAA follows a highly selective process, that requires no less than five years of legal practice, at least 50 adoption and/or assisted reproductive technology, a referral for admission by a current AAAA Fellow, and rigorous review for high ethical standards and competency by the Board of Trustees.
For more information, visit us at adoptionART.org.