KingSpry is proud to announce that the firm been named a 2023 Recipient of the Lehigh Valley Business Empowering Women Awards.

This award recognizes local businesses who have showcased "tangible and innovative efforts" to advance women in the workplace and our community.
The inaugural award recognizes companies and organizations that show a strong commitment to supporting and empowering women. Honorees demonstrate a track record of recruiting, hiring and promoting women; offer a mentoring program for women; work toward systemic change in society to combat inequality; place women on their board or in the C-Suite; contribute to advancing the cause of women through outside philanthropic or community endeavors; support programs that assist marginalized women; and provide scholarship assistance to women.
"We have worked very hard to create flexible work policies that allow our employees the breathing room they need to be able to put the kids on the bus or take care of a sick parent," says KingSpry Managing Partner and working mom Jessica Moyer.
"Our management team is comprised of three women, all of whom were promoted from within, we have a strong mentorship program to help our next generation succeed, and this year, we reached the milestone of 50% women equity partners. That's why we are so proud to be recognized among this stellar group of like-minded organizations, and we thank Lehigh Valley Business for this honor."
The winners will be honored at a celebration on Nov. 13 at the DoubleTree by Hilton Reading, 701 Penn Street in Reading. A networking reception and breakfast buffet begin at 9 a.m. with the awards celebration starting at 9:30 a.m. Winners will be profiled in a special magazine that will be inserted into the Nov. 20 issue of Lehigh Valley Business and will be available online at LVB.com.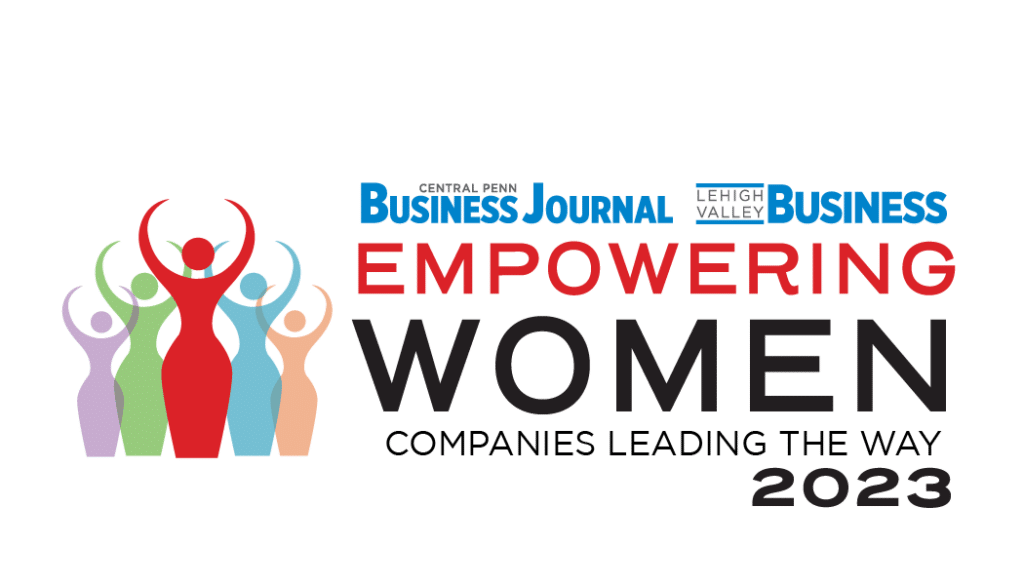 For more information about the 2023 Empowering Women Awards, visit lvb.com/event/empowering-women/.