KingSpry congratulates Attorney Elizabeth Kelly who has been invited to present a school law update for members of the Attendance/Child Accounting Professional Association (A/CAPA) at their Fall 2023 conference on November 10 at Hotel Hershey in Hershey, PA.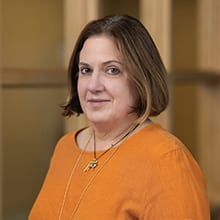 A/CAPA works to provide outstanding professional development opportunities for child accounting professionals in Pennsylvania through workshops, seminars and networking events. For information can be found on their website at acapa.org.
Attorney Kelly serves as senior counsel with the employment, education and municipal law departments of KingSpry. Her practice includes labor-management relations, litigation of employment and civil rights matters involving discrimination and harassment, advising clients in matters involving the Fair Labor Standards Act, the Americans with Disabilities Act, the Family Medical Leave Act, workers' compensation and unemployment compensation laws.