KingSpry and Greyfriars Institute are teaming up to help municipalities, business and rental property owners understand the current case law regarding Airbnbs and other sharing economy enterprises.
The sharing economy – businesses, such as Uber, Lyft, Airbnb, HomeAway and others, represent unparalleled rapid growth for startup businesses in the peer-to-peer economy.
Yet, while consumers have eagerly embraced these businesses, municipalities face unprecedented challenges from companies offering services that cities currently regulate, license and tax, such as hotels and taxis.
The sharing economy raises safety and zoning issues and threatens to deprive local governments of significant revenue. And in some cities, home sharing threatens to reduce available rental housing stock and drive housing prices up.
In this webinar, Attorney Jonathan Huerta will talk about:
– How can local governments enforce existing tax codes to maximize revenue?
– What code enforcement approaches are most useful for minimizing problems associated with short-term rentals?
– What steps can municipalities take to ensure the safety of residents who use ride-sharing services?
– Which cities have successfully adapted current regulatory regimes to fit emerging businesses–and how?
Participants are invited to send questions in advance to jhuerta@kingspry.com.
Click Here to Register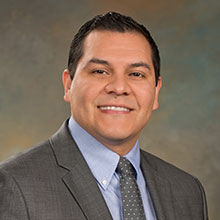 Jonathan M. Huerta is an attorney with the KingSpry law firm who focuses his practice in litigation and education law. In 2019, Huerta was named a Rising Star by Pennsylvania Super Lawyer magazine, and a "Future Leader of the Lehigh Valley" by the Greater Lehigh Valley Chamber of Commerce's Excellence in Business Awards.
Please note: KingSpry/Greyfriars Institute programs and webinars are meant to be informational and do not constitute legal advice, nor does attendance create an attorney-client relationship.