KingSpry Business Continuity Update
As the developments around COVID-19 continue to accelerate, KingSpry has been implementing a robust plan to ensure operations and ongoing services for our clients.
In accordance with guidance from the World Health Organization (WHO) and Centers for Disease Control and Prevention (CDC), as well as the recommendations of our local officials, effective Tuesday, March 17th, KingSpry attorneys and staff will be working remotely until further notice. By taking this step in our business continuity plan, we expect to serve our clients effectively and without disruption.
KingSpry is committed to proactively doing our part to keep everyone in the KingSpry community as safe as possible and be a helpful corporate citiizen by limiting our potential impact on the communities we serve so they can focus on those who need it most.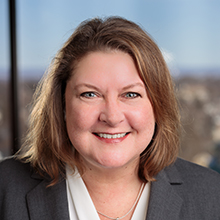 Be safe and be well.
Kristine Roddick
KingSpry Managing Partner