KingSpry is pleased to announce partners Alan S. Battisti and Matthew T. Tranter have been elevated to Equity Status in the firm effective January 1, 2021.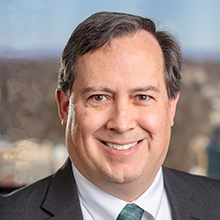 Mr. Battisti, who focuses his legal practice in the areas of general civil litigation, is Chair of the firm's Insurance Defense Litigation team. He also formerly served as Northampton County Solicitor where he represented the county in civil litigation, as well as in matters on behalf of the Departments of Human Services, Children, Youth and Families, Mental Health & Mental Retardation, the Area Agency on Aging, and Gracedale, the county nursing home.
Mr. Tranter is the chair of the Real Estate Law Practice Group for KingSpry. He focuses his practice in Business and Real Estate law, and volunteers with several local non-profits including the Friends of Levitt Pavilion, the CoCo Foundation, the Boys & Girls Club, and the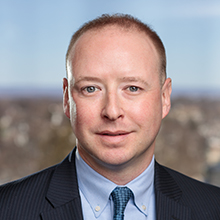 American Heart Association, where he is the Board Chair of the Lehigh Valley chapter.
"Both of these attorneys have demonstrated leadership and unwavering commitment to the health and success of our firm," said Managing Partner Kristine Roddick. "We congratulate them and look forward to their future accomplishments."
Partners Gaul, Moyer Re-Elected to Executive Committee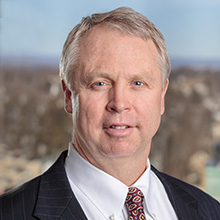 At the Annual Meeting of the partnership in December, attorneys Michael A. Gaul and Jessica F. Moyer were re-elected to the firm's Executive Committee where Mr. Gaul serves at-large and Mrs. Moyer is the firm's Deputy Managing Partner.
Mr. Gaul is the Municipal Law Practice Group chair for KingSpry. He focuses his practice in municipal and business law, and in civil litigation related to those areas. He serves as the solicitor for Portland Borough in Northampton County, Middle Smithfield and Eldred Townships in Monroe County, and the Northampton Tax Collection Committee.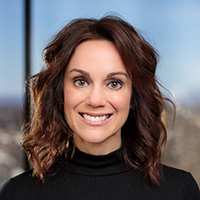 Mrs. Moyer focuses her practice in Family and Education Law. She serves as assistant solicitor for several of the firm's education clients and is the Vice Chair of Via of the Lehigh Valley's Board of Directors.