With the arrival of new Title IX regulations that took effect on August 17th, KingSpry is offering trainings for K-12 school entities to inform school entities of the changes and their responsibilities under Title IX.
According to the recently released Final Rule, schools must comply with new regulations and all school and district personnel must be trained.
While most of the new regulations apply primarily to higher education, there are still applications for K-12, especially for coordinators.
Title IX, a federal civil rights law in the United States of America passed as part of the Education Amendments of 1972, prohibits discrimination on the basis of sex in all educational institutions receiving federal funding.
In these trainings, we discuss:
The history of Title IX and the changes made to its enforcement
Details behind Title IX investigations and how they should be processed
Title IX coordinators and their duties
The grievance process, formal/informal resolutions, live hearings, and other items essential to investigations
Plus, ample time for questions and answers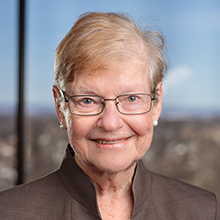 Dr. Kathleen Conn, Ph.D., J.D., LL.M. is our presenter. Dr. Conn has worked as a K-12 elementary teacher and principal and later, as a professor in the Graduate Education department at Neumann University. She is an experienced Title IX investigator and has offered trainings to many schools in the Lehigh Valley.
For scheduling information, please contact Don Loughney at DLoughney@kingspry.com or call (610) 332-0390 Ext. 211