The two day conference, which will be held at the Hilton Garden Inn in Allentown, Pennsylvania, April 17-18, 2019, offers Continuing Legal Education (CLE) credits for participants.
Ms. Schurdak, who focuses her legal practice in complex litigation matters, will discuss "Estate and Trust Contests, Disputes and Challenges." The session will cover beneficiary conflicts, executor and trustee disputes, will contests, concealment actions and no-contest clauses.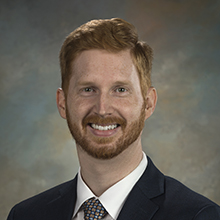 Estates attorney Fields will cover two sessions for this event. In "Spouse Elective Share and Disclaimers," he will review disclaiming an interest, who can disclaim, the procedure, and statutory requirements. In "Handling Distributions," he will cover discretionary distributions, mandatory distributions, refunding agreements, spendthrift trusts, and creditor attachments.
For more information on this event, please visit the NBI website.