KingSpry congratulates three of our education attorneys who have been invited to present workshops for the Colonial IU 20 Summer Administrative Workshop (SAW) 2023 on June 22, 2023 at the NCC Monroe Campus in Tannersville.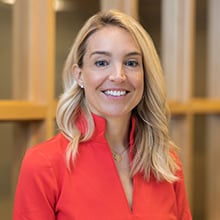 Avery Smith, chair of KingSpry's Employment Law Practice Group will update participants on the latest employment case law and cover topics that frequently arise in the HR context.
Attorney Elizabeth Kelly will discuss some words and phrases that have particular meaning in the context of labor and management relations, including "Weingarten Rights," "Past Practice" and "Removal of Bargaining Unit Work," and will guide listeners through a typical collective bargaining agreement between a public school employer and a public school employee union in order to explain the purpose and operation of the major components of a union contract.
Partner and Special Education Chair Rebecca Young will share a "Year in Review: Legal Trends in Special Education." Attorney Rebecca Young will review significant special education cases from the past year and summarize legislative changes that affect special education programming.
For more information on the SAW 2023 conference, please visit their website.