KingSpry is proud to announce that four of our attorneys, John E. Freund, Donald F. Spry, II, Kirby G. Upright, LLM, CPA, and Timothy E. Gilsbach have been named 2017 Pennsylvania Super Lawyers, and three attorneys, Jessica F. Moyer, Avery E. Smith and Erin D. Gilsbach, have been named 2017 Rising Stars by Super Lawyer Magazine and Philadelphia Magazine.
Honorees are listed in the June 2017 issue of Pennsylvania Super Lawyers and at www.superlawyers.com.
Meet Our 2017 Super Lawyers
John E. Freund is a founding member of the firm and the chair of KingSpry's education law practice group. Mr. Freund is one of Pennsylvania's most experienced practitioners in education, employment, civil rights, and issues that affect local government and their insurers. As a leading education law attorney, Mr. Freund regularly represents public schools, private schools and colleges on a wide range of legal concerns in state and federal courts, administrative agencies and special education due process matters. He also serves as counsel to various regional and national educational organizations.
Mr. Freund graduated cum laude from Princeton University and received his Juris Doctorate from Villanova University, where he was a member of the Villanova Law Review and winner of the Reimel Moot Court Finalist Award. In 2014, he received the Pennsylvania School Board Solicitors' Association President's Award for Distinguished Career Achievement to School Law.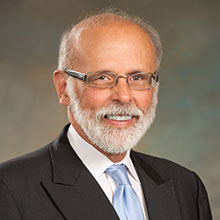 Donald F. Spry, II, is a founding member of the firm. He chairs the Family Law Practice Group and is also a member of the Education Law Practice Group. As a Pennsylvania Bar Institute faculty member, he lectures frequently on family law and also lectures on education law for other organizations. He has written materials for PBI as well as for other seminars and he appears regularly on the television show American Law Journal.
A graduate of Moravian College, Mr. Spry earned his Juris Doctorate from University of Pittsburgh School of Law.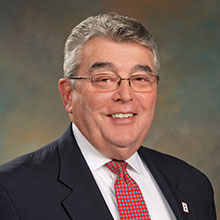 Kirby G. Upright is an attorney who holds a Masters of Laws (Taxation) as well as being a certified public accountant. Mr. Upright takes particular pride in having been elected a Fellow in the American College of Trust and Estate Council, a prestigious organization to which only attorneys who meet certain exemplary standards are invited. He is one of only two attorneys in northeastern Pennsylvania and approximately 1500 across the nation in ACTEC. Mr. Upright is a frequent lecturer on matters of estate planning and administration and regularly serves as a faculty member of and has authored many articles for the Pennsylvania Bar Institute. He is the past chair of the Real Property, Probate and Trust Section of the Pennsylvania Bar Association, and most recently, he contributed a chapter and served as editor of a PBI text entitled "Representing Lesbian, Gay, Bisexual and Transgendered Clients in Pennsylvania." Mr. Upright is listed in various Who's Who publications as well as Best Lawyers In America.
A graduate of The Pennsylvania State University, Mr. Upright earned his Juris Doctorate from Akron University School of Law and a Master of Law degree in Taxation from Temple University School of Law.
Timothy E. Gilsbach is an attorney with KingSpry, concentrating his practice in litigation and special education law.  Mr. Gilsbach represents education entities through  IEP meetings and litigation, from administrative due process hearing to appeals through the Federal District Courts and Courts of Appeals. In addition, Mr. Gilsbach advises school entities on special education matters prior to and in order to avoid litigation and on policies and practices.
He is a frequent speaker on a variety of legal topics for statewide and local conferences, as well as Pennsylvania Bar Institute and National Business Institute. Mr. Gilsbach has also presented numerous in-house workshops for schools districts, charter schools and intermediate units on a wide array of education law topics.
Mr. Gilsbach earned his Juris Doctorate from Dickinson School of Law of the Pennsylvania State University and his BA in Political Science from Messiah College.
Our 2017 Rising Stars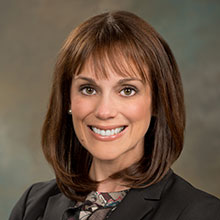 Jessica F. Moyer was named a partner to the firm in 2014. She concentrates her practice in family and education law. Her practice is LGBT and mediation-friendly. She is a member of the boards of Via as well as the Bethlehem Area School District Education Foundation. Ms. Moyer is involved in the Pennsylvania Bar Association's Family Law Section and was one of only ten attorneys in the state selected for the 2013-2014 class of the PBA's Bar Leadership Institute.
Ms. Moyer has written articles on a variety of family law topics and has served as a panelist for several continuing legal education courses.  She has co-authored a chapter on family issues for non-traditional families in the first and second edition of Legal Issues Confronting Lesbians, Gays, Bi-Sexuals, and Transgenders. She earned her Juris Doctorate at Villanova University.
Avery E. Smith was named a partner to the firm in 2016. Ms. Smith focuses her practice primarily on trusts and estate related matters. She has extensive experience in drafting estate planning documents including Wills, Powers of Attorney, Health Care Directives, Revocable and Irrevocable Life Insurance Trusts (ILITs) and Special Needs Trusts.
Ms. Smith earned her Juris Doctorate from Temple University, Beasley School of Law and graduated cum laude from Franklin & Marshall College with a Bachelor of Arts in Government and English, and with honors in the Government Department.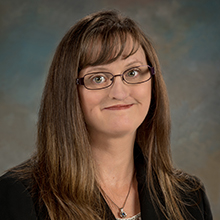 Erin D. Gilsbach is an associate with KingSpry. She focuses her practice on special education law and policy development. She also serves as the Director of Professional Education Development, creating programs for the firm's educational arm, Greyfriars Institute. Prior to joining KingSpry, Ms. Gilsbach served as a legal intern at the Pennsylvania Department of Education's Office of Chief Counsel. Ms. Gilsbach began her career in the public school classroom as a full-time public high school teacher for several years prior to entering law school.
She earned her Juris Doctorate at Pennsylvania State University Dickinson School of Law.