Lehigh Valley law firm KingSpry is proud to announce that, as of January 1, 2019, attorneys Matthew T. Tranter and Karley Biggs Sebia have been named Partners in the firm.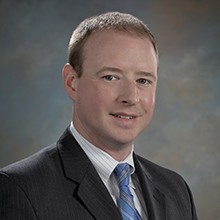 Matthew T. Tranter focuses his practice in the areas of business and real estate law. He began his legal career as an associate with the Law Offices of John Stover, then served as Associate Counsel for T.H. Properties. Prior to joining KingSpry in 2016, he worked with the law firm of Maloney, Danyi, O'Donnell and Tranter, where he represented entities and individuals on a wide array of business and real estate transactions.
He earned his Juris Doctor from the Widener University School of Law and a Bachelor of Arts in Economics from the University of Pittsburgh. He is admitted to practice in Pennsylvania and New Jersey.
Mr. Tranter serves on many local boards, including the Friends of the Levitt Pavilion, Boys and Girls Club of Bethlehem, The Coco Foundation, and the American Heart Association Lehigh Valley where he has served as Chair since 2017.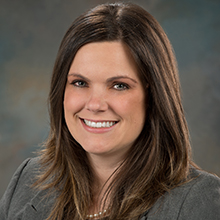 Karley Biggs Sebia concentrates her practice on business and real estate law.  She also advises housing authorities and affordable housing entities on general legal and landlord/tenant matters.  She began her career in the area of education law.  Prior to joining the firm in 2010, Ms. Sebia was a law clerk for the Honorable Stephen G. Baratta of the Court of Common Pleas of Northampton County.
Ms. Sebia is a graduate of Moravian Academy. She earned a Juris Doctorate from Duquesne University School of Law and a Bachelor of Arts in Government from Franklin & Marshall College, where she was captain of the Women's Squash Team.  She is admitted to practice law in Pennsylvania and New Jersey.
A lifelong resident of Bethlehem, Ms. Sebia is proud to practice in and serve the community where she was raised.  Currently, she is a member of the Moravian Academy Board of Trustees, President of the Moravian Academy Alumni Board, and Vice-President of the Board of Directors of Family Connection of Easton.  Ms. Sebia is an active member of the Rotary Club of Bethlehem and the Northampton County Bar Association, formerly serving on its Board of Governors.
King, Spry, Herman, Freund & Faul, LLC, is a diversified civil law firm with principal offices located in the heart of historic downtown Bethlehem and satellite offices in Allentown, Lehighton and Stroudsburg and an affiliated office in Pittsburgh. For more information on the firm, please see our website at www.kingspry.com.